About Us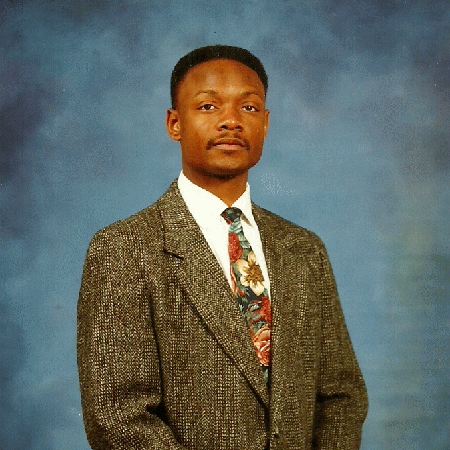 Dr. McMillan is a native of Orangeburg,SC and graduate of Orangeburg Wilkinson High School –Class of '84. He is a 1988 graduate of The Citadel in Charleston, SC and completed his Doctorate of Dental Surgery at Howard University College of Dentistry in Washington,DC. His advance training in Dental Implantology was completed in 2002 at the Medical College of Georgia. Dr.McMillan is a member of the National Dental Association, American Academy of Implant Dentistry, Omega Psi Phi Fraternity Inc., and the NAACP. After returning to Orangeburg and completing his obligation with South Carolina State University as an Adjunct Biology Professor, he opened McMillan Dental Care in January 1996 on John C. Calhoun Drive. Since that time, the practice has served thousands of patients in the surrounding area making McMillan Dental Care a familiar fixture in Orangeburg County and a permanent health care provider in the community. Our practice participates with the Avesis Network and welcomes all Medicare enrollees. Discounts on non-covered services and FREE transportation is available for patients requiring dentures or partials that are enrolled in one of the Medicare Advantage Plans .

McMillan Dental Care is also the only dental practice in the county that maintains its own prosthetic laboratory capable of producing complete or partial removable dentures. Therefore, our practice has the unique ability to guarantee our prosthetics and can quickly address denture problems should any arise.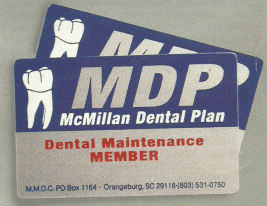 MDP Membership
Due to the practice's commitment to serving the dental needs of patients of all the surrounding areas, McMillan Dental Care has developed a private, dental maintenance plan to assist patients with the high cost of dental services. Our maintenance plan was created in 1998 for patients without dental insurance. This private plan is based on an annual membership and enables participants to utilize discounts on all dental services, payment plan options and FREE exams. Interested persons should follow the red link to the right.
© 2013 M. M. Oliver Corporation. All Rights Reserved.